Welcome!
Elevate your style with our collection of quality-made accessories. From fun designs to unique creations, we have something to suit every taste.
SHOP HERE!
About The Maker
My name is Kim and I am the creator of this super fun, mom-owned, small business! I've been crafting since I was a kid, but this specific medium has been my go-to hobby turned business since the spring of 2021. I am local to the Baltimore, Maryland area and love sharing my work with my community through various markets and online avenues.

I can't wait to see what speaks to you. It brings me such joy to use my creative side in order to make products you love and feel fabulous in!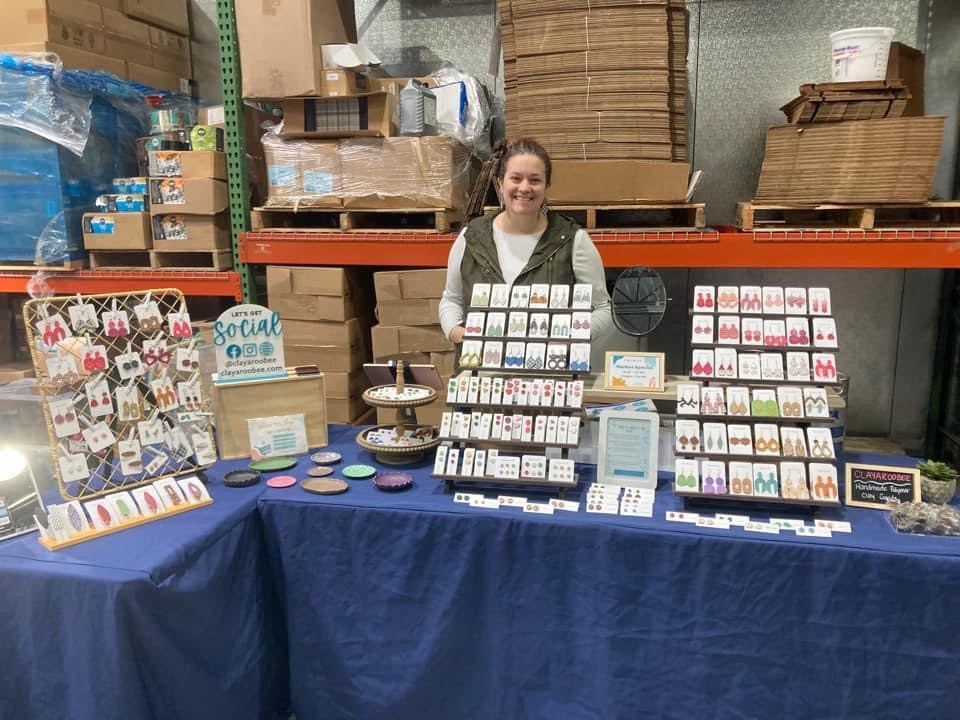 Upcoming Markets
Weekends are the perfect time to shop at local markets and festivals. Come check out our products live and in person at a market near you!

They are always a blast and we are surrounded by other talent artists and crafters too.

Remaining 2023 Markets:
Liberty High School Craft Fair in Eldersburg, MD from 9:00-3:00. Space is located in the Gym Hall
Sykesville Holiday Marketplace in the Shipley Arena at the Ag Center in Westminster, MD from 9:00-3:00. Maps of vendor locations will be available.
Arbutus Elementary School WinterFest Craft Fair from 10:00-2:00.
Shop in Store
Clayaroobee is officially in stores! Visit one of these awesome small businesses in your area to find a selection of my products. You'll also be supporting other local artists and small business owners.

- Tidal Salt on Main, Sykesville, MD
- Heart Made Collaborative, Westminster, MD
- The Crystal Keeper, Catonsville, MD
.